Find A Broker
There a number of ways to submit a credit application. However, we believe in getting to know our clients so we can help them meet their financial goals. Therefore, we would prefer to meet with you to discuss your mortgage and your personal situation. And, often it is easier for you to see and discuss the numerous mortgage options in person. Yet, if you prefer, we can take an application over the phone, by fax, or you can Apply right now on-line by clicking on the Apply Now button next to one of our brokers below.
James Shinners
902-820-3303 or 1-877-996-6677
902-820-3304
Halifax, Bedford, Tantallon, Hammonds Plains
Learn More
I have been in the mortgage and finance industry for over 25 years, both in Canada and in the USA, working as both a lender and a broker.
We have a wide range of mortgage programs and mortgage insurance programs. Our sister company, Gateway Insurance, can help you with all of your home and auto insurance needs.
We invite you to check out some of our client testimonials by clicking on Google. Or, you can find us on Facebook.
If you have any questions or comments, please send me an e-mail or give me a call.
Apply Now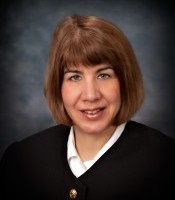 Margaret Shinners
902-820-3303 or 1-877-996-6677
902-820-3304
Halifax, Bedford. Timberlea, Hammonds Plains
Learn More
I started my career in 1988 as a mortgage broker's assistant with a very successful mortgage broker company.
Once all of our four children were attending school, I began helping my husband in the mortgage business. We started working together 12 years ago and 7 years ago we launched Mortgage Managers.
In addition to being a mortgage broker, , I also work with a Rent To Own investor as a "debt specialist" for his clients. At the moment, I am working with 15 clients to improve thier credit situation so that they will be able to get a mortgage at the end of the Rent to Own term. I have recently successfully helped 2 families make the transition from Rent to Own program to owing their home.
I believe that each client should be treated with respect, no matter their situation or how big or small their mortgage is.
Apply Now
Bonnie Daye
902-456-5184
902-820-3304
Halifax, Enfield, Shubenacadie, Truro
Learn More
Let me help you buy your new home! The financial aspects of home buying can be stressful and overwhelming—but they don't have to be. I have worked in finance for more than 30 years and have the knowledge and experience to help you through the mortgage process.
Whether you're a first-time home buyer, upgrading, downsizing, or simply wanting a change, I will help you navigate through the process to find the terms that are right for you.
I will sit down with you and look over your budget, income, and savings, helping you get a clear picture of what type and amount of mortgage works for you. There are many factors to consider when securing a mortgage; interest rates are only one element of the complete package. I will help you consider all your options so you can make the best decision for you and your family.
Apply Now